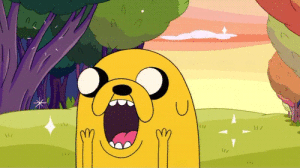 THATCamp Boise State is next week (Feb. 13th!) and we're super excited to make this event a reality. Here are some housekeeping items to prepare you for this unconference:
THATCamp will take place in the Student Union building from 8:00 am to 5:00 pm. If you haven't registered you need to show up a little earlier. Our main staging area will be the Hatch ballroom, with additional rooms for breakout sessions in the Ah Fong, Alexander, Boyington, and Cataldo rooms. A map of the Student Union floor plan can be found here.
There will be projectors and a laptop for our speakers in the Hatch ballroom. Breakout session rooms have TVs to plug and play. It's a good idea to bring your own laptop, tablet or device (and cables!). And dress comfortably!
We'll feed you breakfast and lunch. If you have any dietary restrictions please let us know at moc.l1558842561iamg@1558842561usbpm1558842561actah1558842561t1558842561.
Breakfast:
Assorted pastries, individual cereal cups, milk, bananas, granola, individual yogurt cups with fresh seasonal sliced fruit. Coffee, hot tea, ice water, and assorted juices.
Lunch:
California Turkey with vegetables on multi grain bread.
Grilled chicken club with bacon, lettuce and tomato on toasted 12 grain bread.
Roast beef and cheddar on ciabatta.
Greek salad wrap with crumbled feta, black olives, fresh cucumbers, plum tomatoes and red onions.
Greek penne salad, kettle potato chips, cookies, ice water, and lemonade.
Parking will be in the Lincoln Avenue Garage, next to the Student Union building. Parking will be free. You will be emailed a code to use at that location.
Registered members will receive a swanky THATCamp Boise State 2016 travel mug. I've seen them on eBay selling for millions of dollars. You'll get one if you register. Your friend will get one, too, if they register.
Questions? Concerns? Let us know via email, Twitter, or post it on our Facebook event page. The hashtag is #thatcampbsu.