Nicole LeFavour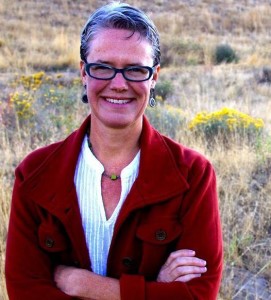 A teacher and writer, Nicole LeFavour served for four years in the Idaho House of Representatives and four years in the state Senate. She left formal elected office to try to make change from the outside. In 2014 she helped organize over 200 people to do silent peaceful respectful acts of civil disobedience to change state policy to protect the rights of gay and transgender Idahoans. Since 2014 over 200 people have been arrested inside the Idaho State Capitol in attempt after attempt to get the Idaho legislature to pass legislation to include gay and transgender people in Idaho's non-discrimination laws.
The movement from its inception has used social media and photographic and video images to multiply individual and collective acts beyond the walls of the capitol. From Nicole's Add the Words sticky note videos in 2012 to images of silent protests inside and outside the Capitol in 2014 and 2015, she believes that images used strategically are very powerful tools for engaging people to help make social change.
---
Amy Pence-Brown
Amy Pence-Brown is a fat feminist mother who believes in opening her mouth and her heart. From both of these places she tells stories – as a writer on her blog Doin' It All, Idaho Style and other local & national publications, as a historian giving tours for Preservation Idaho, and as a visual artist creating subversive stitchings and performance pieces. She's been a body image activist for the past seven years and recently became famous for her radical stand for self-love at the Capital City Public Market on August 29, 2015, in Boise, Idaho, which was documented in a blog post, photographs and a video viewed over 130 million times. Her message about the value of all bodies, no matter their size, has been covered by numerous media outlets, including CNN, USA Today, Cosmopolitan, People, TODAY, Huffington Post, Upworthy, HLN, WGN Morning News Chicago, the Dr. Oz show, Idaho Statesman, and Idaho's NPR station.
APB: "I've got some more guerrilla public art projects in the works in Idaho, and I feel in many ways my words are my real activism, so I'm so lucky to have continued writing opportunities, on my blog and other public forums. I continue to be asked to speak on my stand for self-love and my work as an artist and activist in the body positive movement around the western USA. Additionally, I run the Boise Rad Fat Collective, a private Facebook group dedicated to sharing resources and advocacy about body positivity, brimming with over 700 folks from around the world who are engaged and fed up with body shaming. I'll continue to lead the conversation in that group as well. (By the way, anyone is welcome to join – you don't have to be fat or live in Boise. But you do have to post positive, check your privilege and be able to engage in educated discourse.)"
---
Michelle Armstrong & Amber Sherman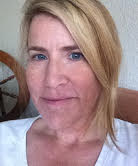 Michelle Armstrong is the Head of the Scholarly Communications and Data Management unit for Albertsons Library. She oversees the development of Boise State University's ScholarWorks services and assists in the development of the university's data management resources. Additionally, she serves as the Library Liaison for the Graduate College and Department of Mathematics. Ms. Armstrong earned her Master of Library Science from the University of North Texas and her Bachelor of Science in Special Education from Oklahoma State University. Before coming to Boise State, she coordinated the "Victims of Crime with Disabilities Resource Guide" grant project for the University of Wyoming. Among other positions, she has worked as a special education teacher and Coordinator of Information Services for the Wyoming Institute for Disabilities.
---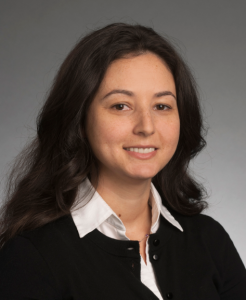 Amber Sherman is a Librarian and Assistant Professor at Albertsons Library. She works primarily with Boise State University's ScholarWorks services developing new collections and special projects. Amber is also the Library Liaison to the Departments of Accountancy, Marketing and Finance. She earned her Masters of Science in Library Science from the University of North Carolina at Chapel Hill and her Bachelor of Arts from the University of Virginia. Before starting at Boise State in 2014, Amber worked for The WiderNet Project and the North Carolina Digital Heritage Center.
---
Amod Damle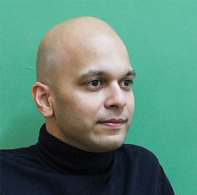 Amod Damle holds a BA in fine arts from Sir J.J. School of art, Mumbai and an MA in design and a PhD in systems engineering from The Ohio State University, Columbus, Ohio. As an artist, designer, and an author, Amod's work revolves around understanding how material culture – fashion, movies, video games and more – allows people to identify and address cultural, social conflicts.
Currently, Amod teaches animation and visual storytelling at Boise State University.